SUPARMA INFORMATION
---
Currently we are utilizing 8 units of stock preparation lines and 3 units of de-inking plant to supply the pulp required for our 8 operating paper machine units.
As part of our commitment towards customers as well as to the environment, we prioritize our management of quality assurance, waste treatment / waste water treatment, and also within our process of converting, finishing, and laminating.
---
QUALITY ASSURANCE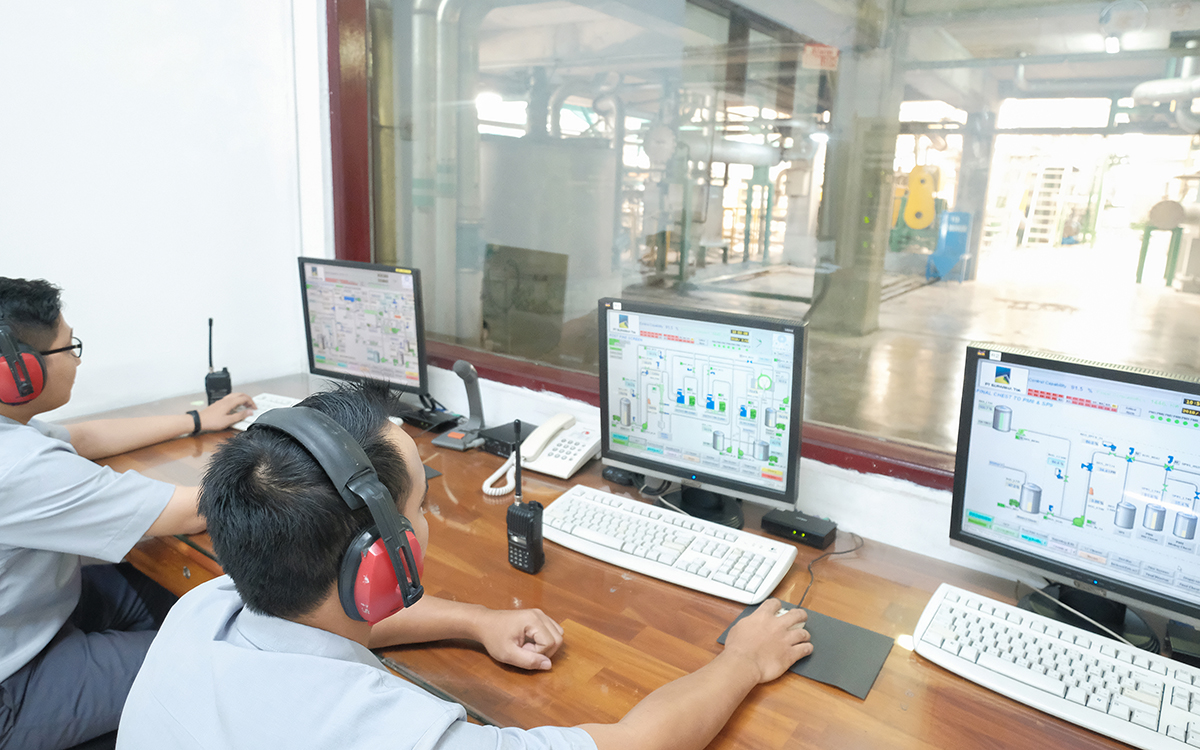 In order to produce reliable and good quality products, our Quality Assurance Department established strict quality standards towards our production system and output through a thorough quality control. All products must meet the quality standard and approved by Quality Assurance Department before being delivered to customers. Our quality control process starts from the beginning of raw materials selection up to the finished products.
As part of our continuous commitment to fulfill the needs of our customers, we installed the computerized Distributed Control System (DCS) and Quality Control System (QCS) at Paper Machine 8 and Paper Machine 9. DCS and QCS are applied as parameter in controlling and monitoring product quality, hence ultimate product variability is kept to minimal and better paper uniformity is achieved.
These systems also allow the output data to be used as source of information to control product quality, improve machine management, and production efficiency.
WASTE TREATMENT / WASTE WATER TREATMENT
PT Suparma, Tbk supports the government effort in preserving ecological balance. In 1987 and in 1990, our company invested 5 million USD in 2 units of Waste Water Treatment Plants. These plants are able to treat 40,000 m3 per day.
The first unit installed in 1987 is based on Physical-Chemical System with the capacity of 15,000 m3 per day. The second unit installed in 1990 is based on Biological System (Activated Sludge Process) with the capacity of 25,000 m3 per day.
Treated clean water from the Waste Water Treatment Plant is mostly recycled for paper production process.
In 1991 and 1995, our company received "SAHWALI AWARD" presented by Indonesian Environmental Management and Information Center as a recognition of our effort in environmental protection and conservation.
These awards also acknowledge that we strive to continuously fulfill our role as a good corporation. A corporation with environmental protection and conservation as one of its main concerns, producing reliable eco-friendly products for a better future.
---
CONVERTING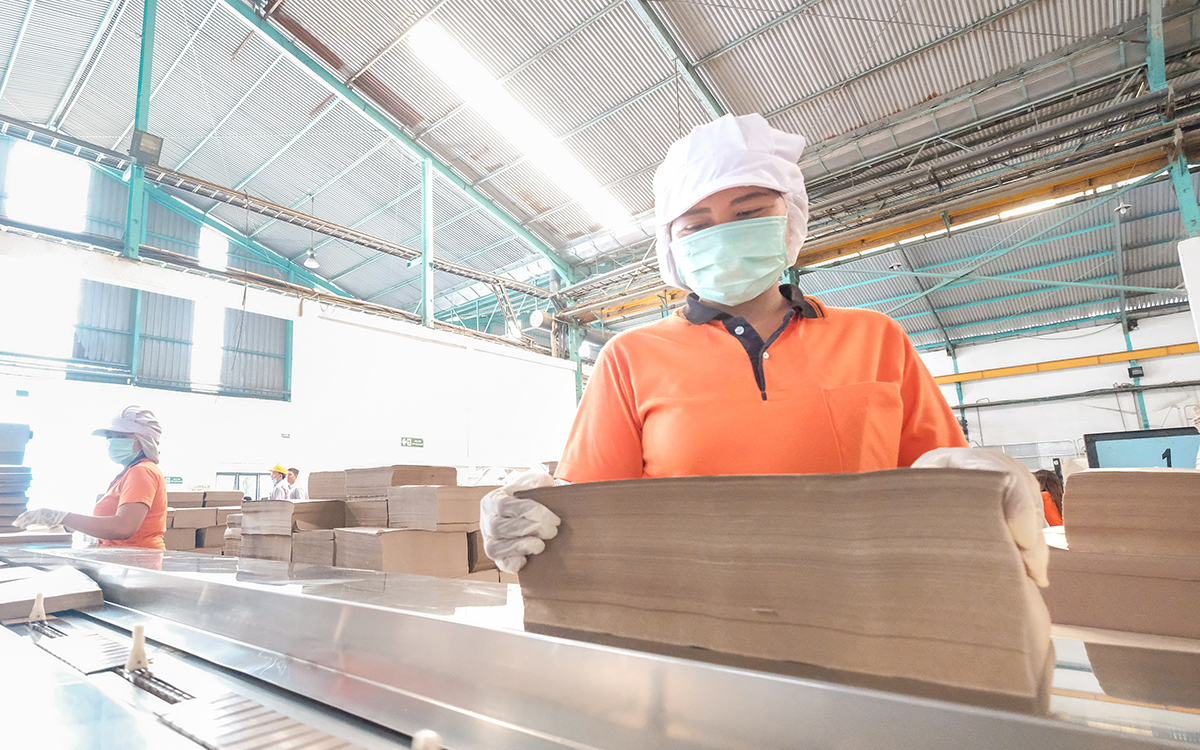 In order to accommodate customers' needs, we are also equipped with varied range of converting machines such as off-cutting machines, rewinding machines, folding machines for tissue products, and laminating machines.
These machines convert base papers produced from our paper machines into various sizes of finished products, both in the form of rolls or sheets such as Wrapping Kraft, Ribbed Kraft, Samson Kraft, Manifold Paper, MG Paper, Newsprint, Writing and Printing Paper, Coated Duplex Board, Laminated Wrapping Kraft, Laminated Paper, Sandwich Ribbed Kraft, and various range of tissue products such as Facial Tissue, Bathroom Tissue, Napkin, Handkerchief, Kitchen Towel, and Hand Towel.
FINISHING AND LAMINATING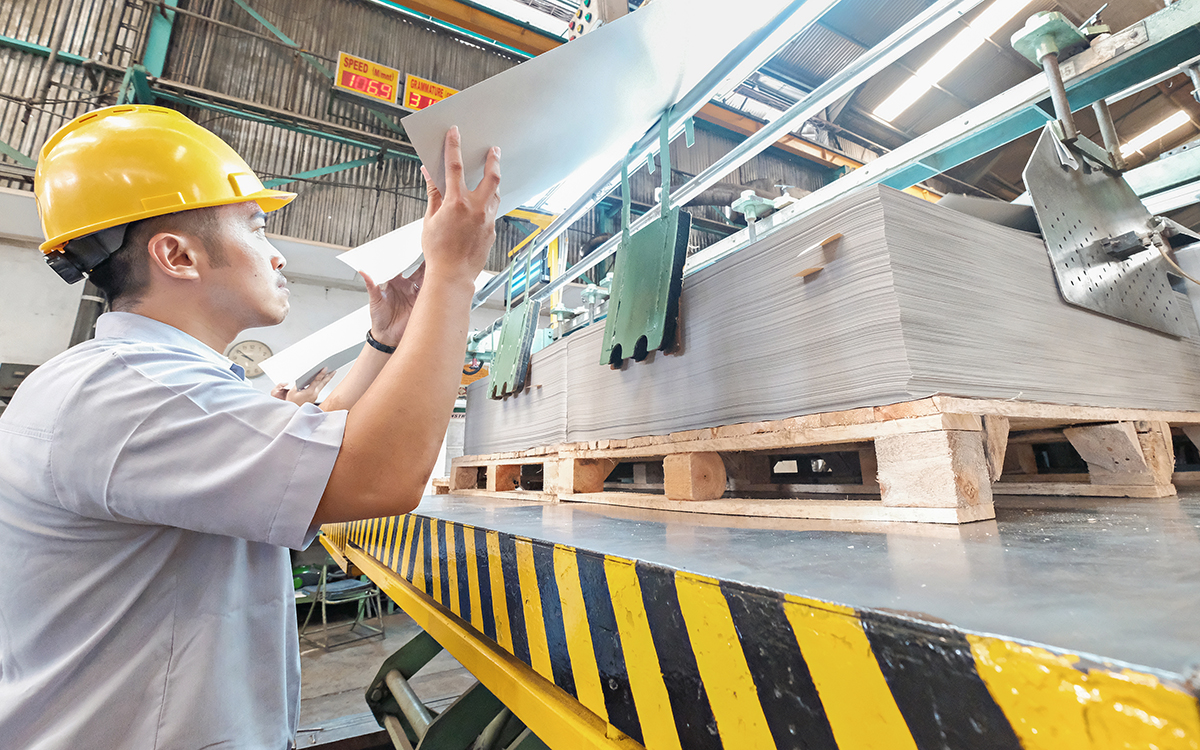 Finishing stage consist of several processes: rewinding, cutting, sorting, and wrapping. Rewinding process is when base paper / jumbo roll gets rewind into rolled product with width and diameter adjusted according to order. Cutting process is when base paper / jumbo roll gets cut into sheets using slitter or cutter. Next process is sorting, in which sheets from the cutting process is sorted to eliminate defect products and separate it from decent products that will passed as finished products. Last process is wrapping, where sorted sheets of finished products are wrapped and packed, then stacked in pallets, ready to be distributed.
In the laminating process, layer of LDPE is applied on paper products to add its value according to the requirement needed.

PT Suparma, Tbk is a leading paper manufacturer company which focused in providing reliable and high quality paper.
© 2023 PT Suparma, Tbk. All Rights Reserved. | Privacy Policy | Site Map | Disclaimer